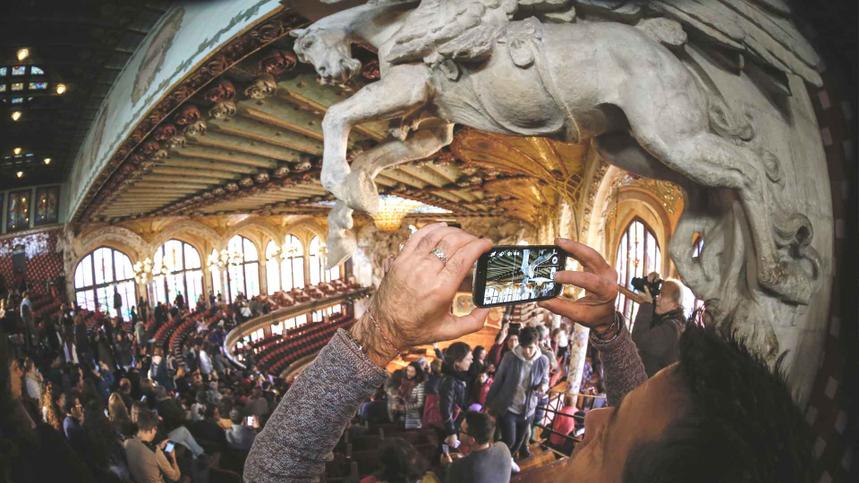 Visit the Palau de la Música Catalana, without a guide, one of the most emblematic modernist buildings in the city and which is one of the most recommended tourist attractions in Barcelona.
jul-aug-sep
Built between 1905 and 1908 by the renowned architect Lluís Domènech i Montaner, the Palau de la Música Catalana is an architectural jewel of the country and an essential part of any visit to Barcelona along with other modernist buildings by contemporary architect Antoni Gaudí.
This historic building, declared World Heritage by UNESCO in 1997, offers such a magical experience that visitors fall in love instantly.
€15.00

Schedule: 8.30 | 8.45 | 9:00 | 9:15 a.m. (maximum departure at 10:15 a.m.) Check available dates