The National Youth Orchestra of Catalonia starts off the first of seven Summer at the Palau concerts
july 8 2019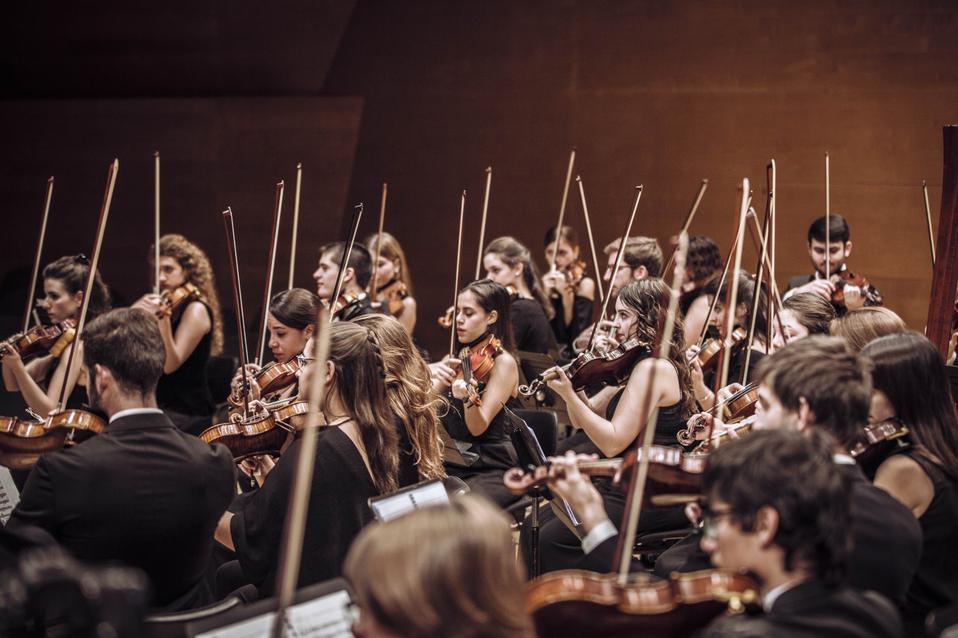 The concert programme will also include an acrobatic dance performance in collaboration with the Grec Festival, as well as four piano recitals by Daniel Ligorio, Juan Pérez Floristán, Martina Filjak and Evgeny Konnov
Next Friday, 12 July (Concert Hall, 8 pm), the National Youth Orchestra of Catalonia (JONC) will start off the Summer at the Palau concert programme, part of the 2019-20 season at Palau de la Música Catalana, with a selection of pieces from La Bohème by Giacomo Puccini. Under the baton of conductor Manel Valdivieso, the youth orchestra will be accompanied by soloists chosen from the first JONC Opera Academy, who will perform fragments of the Italian composer's opera. David Selvas was in charge of the adaptation and stage direction.
On 23 and 24 July, as part of a joint production with the GREC Festival in Barcelona, the circus company Circa Contemporary Circus will perform their show En Masse at the Palau's Concert Hall (8 pm).  The acrobats will be accompanied by the tenor Hans Jorg Mammel and pianists Miquel Villalba and Jordi Masó. The company will present an original rendition of Stravinsky's The Rite of Spring and Schubert's Winter Journey and Swan Song through the language of acrobatic dance, under the visionary direction of Yaron Lifschitz.
The summer programme will continue on Mondays in August with four piano recitals at the Concert Hall (8 pm). The piano virtuosos will be Daniel Ligorio (05/08/19), performing a programme dedicated to Debussy and Falla; Juan Pérez Floristán (12/08/19), with Pictures at an Exhibition by Mussorgsky and works by Ligeti and Beethoven; Martina Filjak (19/08/19), winner of the 2008 Maria Canals International Music Competition in Barcelona, with works by Rameau, Palestrina, Franck, Bach–Busoni, Schumann and Liszt–Donizetti; and, last but not least, Evgeny Konnov (26/08/19), winner of the 2018 Maria Canals International Music Competition, who will play works by Beethoven, Stravinsky, Tchaikovsky and Rachmaninoff.