ABBA The New Experience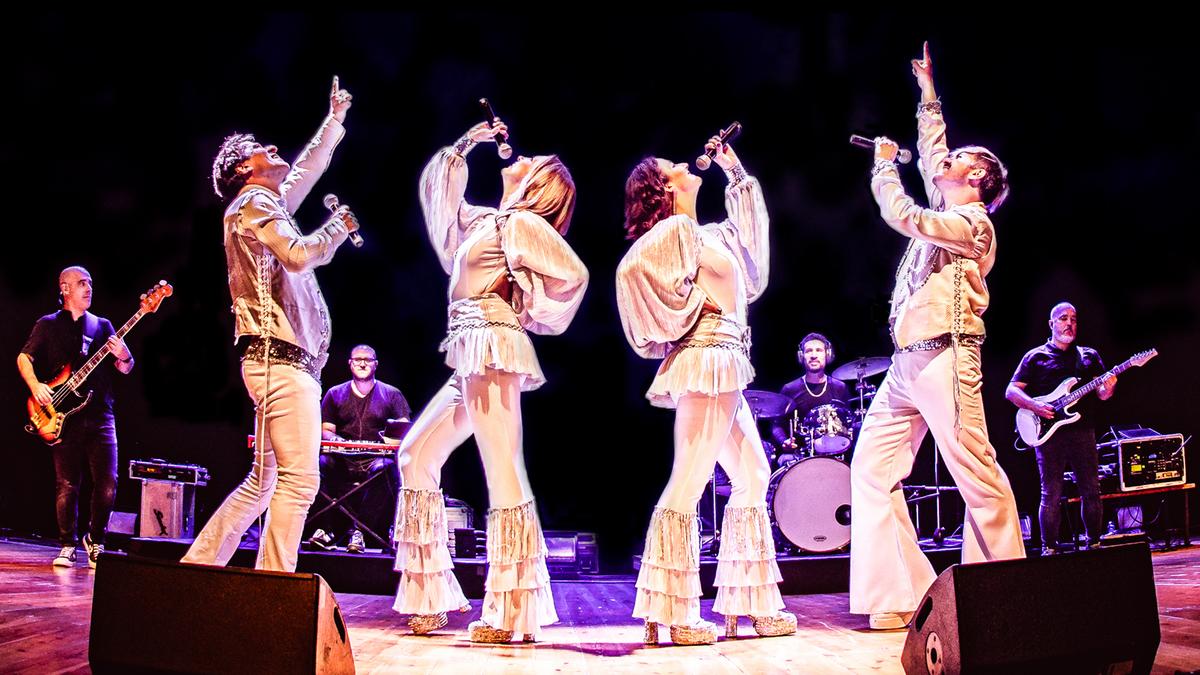 ABBA The New Experience
Evolution Tour
Performers
ABBA The New Experience
Ana Karina García, voice
Clara Dini, voice
Quim Catalan, voice
Juanma Sanchez, voice
Jonathan Argüelles, drums
Marc Ferrando, keyboards
Rafa Martin, bass
Xavi Martinez, guitar
Details
ABBA THE NEW EXPERIENCE (Evolution) is the band's new show where his songs go one step further and where the experience with the audience is more intense! An unique show that will bring you closer to the ABBA world!
The masterful formula of his catchy melodies and his own Sound, gave magic to the lives of many of us in the 70's and 80's and have managed to be relevant in the collective memory of several generations, thanks to the inclusion of his most popular songs in movie soundtracks, musicals, tributes and compilations published over the years, where they have returned to the stage with his ABBA VOYAGE tour. With ABBA THE NEW EXPERIENCE (Evolution) you have the opportunity to live that essence closer than ever!
After 8 years of career, ABBA THE NEW EXPERIENCE has become the most important ABBA tribute band in the country, performing in festivals and venues such as the Barcelona Olympic Stadium, the Pedralbes Festival, Palau de la Música Catalana, Teatre Victoria, the Palau Sant Jordi Club or the performance they did in 2021 at the Swedish Consulate, in addition to multiple concerts in the main country cities. So,  now is the perfect time to present a new show, more visual, more exciting and more ABBA!