Prop del mar! Guimerà-Papasseit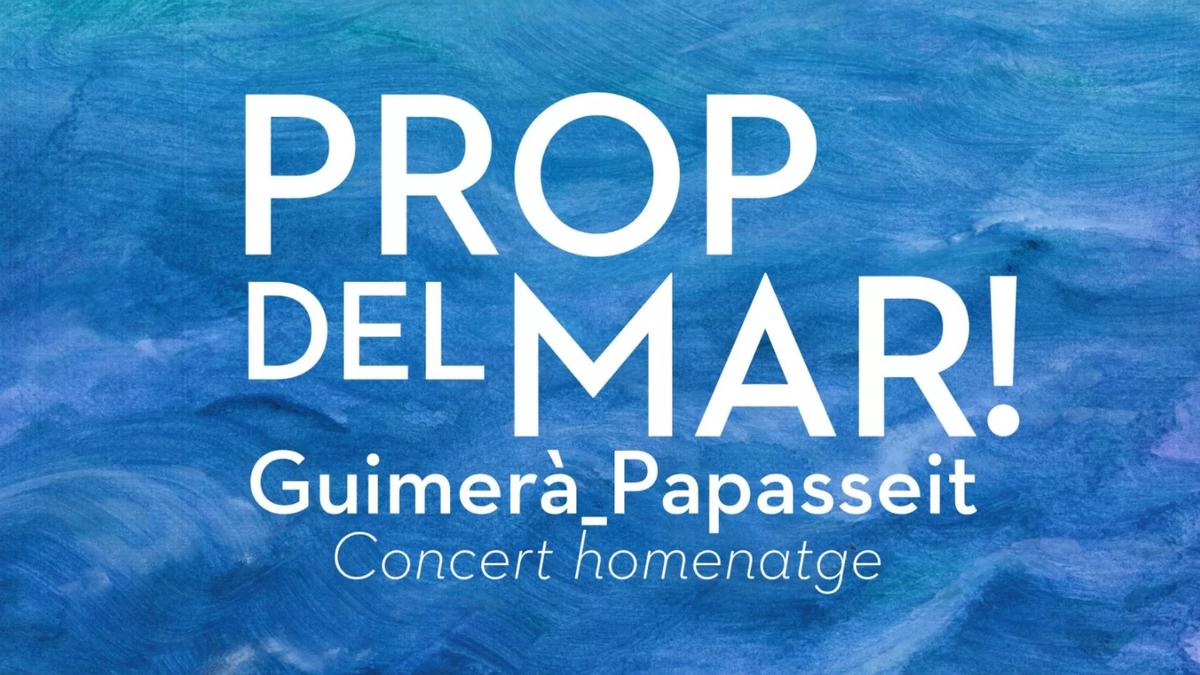 Prop del mar! Guimerà-Papasseit
Tribute concert
Performers
Guillermo Pastrana, cello
Serena Sáenz, soprano
Roger Padullés, tenor
El Cor Canta (Elisenda Carrasco, Eva Martínez i Jordi Lluch, conductors)
Orquestra Simfònica Camerata XXI-Ciutat de Reus
Néstor Bayona, conductor


Program
F. PUJOL: Terra baixa (overture to the drama by Àngel Guimerà)
J. MANÉN: Concert for cello and orchestra, opus A-31
E. MORERA: Titaina (selection of the opera with libretto by Àngel Guimerà)
E. TOLDRÀ: La rosa al llavis (from poems by Joan Salvat-Papasseit)
G. LÓPEZ: Camí de sol (from poems by Joan Salvat-Papasseit)
Details
Prop del mar! A Musical Commemoration to Celebrate and Honor our Musical and Literary Heritage in the Centenary of the Deaths of Àngel Guimerà and Joan Salvat-Papasseit, two pivotal figures in Catalan literature united by the sea in their lives and work.
The Joan Manén Association and the El Cor Canta Association proudly present this concert that will bring to life the works left to us by great names in Catalan literature and music. Composers Enric Morera, Eduard Toldrà, and Francesc Pujol, featured in the program, are authors who have gifted us with excellent musical works, often unknown to the general public. The three featured composers also serve as a splendid example of the magical and enriching symbiosis between literature and music.
The revival of an almost unheard-of work by Joan Manén, his Concerto for Cello and Orchestra, will highlight the work carried out by the Joan Manén Association, while Camí de sol by Gerard López, based on poems by Papasseit and the winning composition of the second edition of the composition contest promoted by El Cor Canta, will conclude the program.
This production will also take place at the Fortuny Theater in Reus, thanks to the collaboration with this venue and its city council.