Vox Luminis, Freiburger Barockorchester & Meunier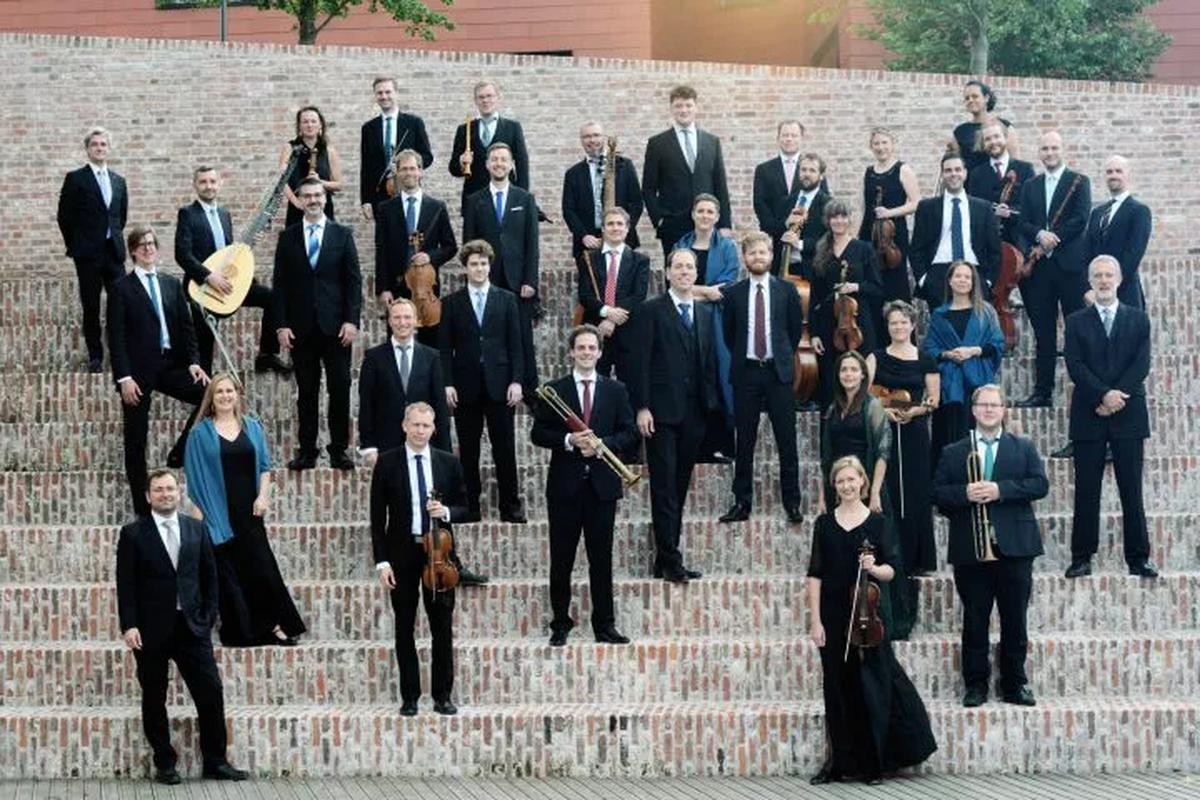 Vox Luminis, Freiburger Barockorchester & Meunier
—'St Matthew Passion'
Performers
Raphael Höhn, tenor (Evangelist)
Zsuzsi Tóth, soprano
Gwendoline Blondeel, soprano
Alexander Chance, alto
William Shelton, alto
Florian Sievers, tenor
Raffaele Giordani, tenor
Sebastian Myrus, bass (Christus)
Felix Schwandtke, bass
Cor Infantil de l'Orfeó Català (Glòria Coma i Pedrals, conductor)
Vox Luminis
Freiburger Barockorchester
Lionel Meunier, conductor
Program
J. S. Bach: St. Matthew's Passion, BWV 244
Details
Vox Luminis and the Freigurger Barockorchester are possibly one of the most important choral and orchestral formations in the world in baroque music. Directed by Lionel Meunier, they face the most monumental musical work in history. A hard to beat combination.
The Passion according to Saint Matthew by Bach is a spiritual monument that has been consecrated as an essential work for many generations around Holy Week and that maintains its idyll with the Palau since it was the scene of its premiere in Spain more than a year ago. century. A fundamental part, even, of the seed of the Orfeó Català, year after year it brings together a faithful audience that always ends up believing in transcendence. An extraordinary musical journey that allows one to reflect on redemption, struggle and challenge, betrayal and forgiveness, love and sacrifice, compassion and mercy. A cornerstone of Western culture and our own heritage.
Talking about the Passion according to Saint Matthew is also talking about the recovery of ancient music; after Bach's death, the work fell into oblivion. It was the composer and also director Felix Mendelssohn who recovered the Passion in 1829 directing an abbreviated version and adapted to the aesthetic tastes of the moment. The reinterpretation of this work aroused, from its seeds, a great interest in the study of Bach's works. In Catalonia this recovery now took place more than a century ago in the Palau de la Música Catalana.
---
Special offer tour + concert from 25€
Audio guide tour (6:30 pm) + Concert (8 pm)

Enjoy a tour to discover the history and construction of the only modernist World Heritage Hall by UNESCO (1h 30m before the show) and a concert to understand the magic of what it is not only a monument, but a living room!
Attention: you must bring your own headphones for the audio guide
Important: you must chose the "Audioguide + Concert" rate during the purchase process
In the half part, enjoy a gastronomic special pack!
We offer you the option of booking a table at the Palau Foyer to have a snack during the middle part of the concerts. For reservations between 1 and 6 people.
We offer you 12 gastronomic packs with several drink, snack and dessert options (entre 12 i 23 €).
Choose the one you like the most, make your reservation and you will have your snack ready during the intermission of the concert.