The Tallis Scholars
—500th anniversary of the death of Josquin Des Prés
Description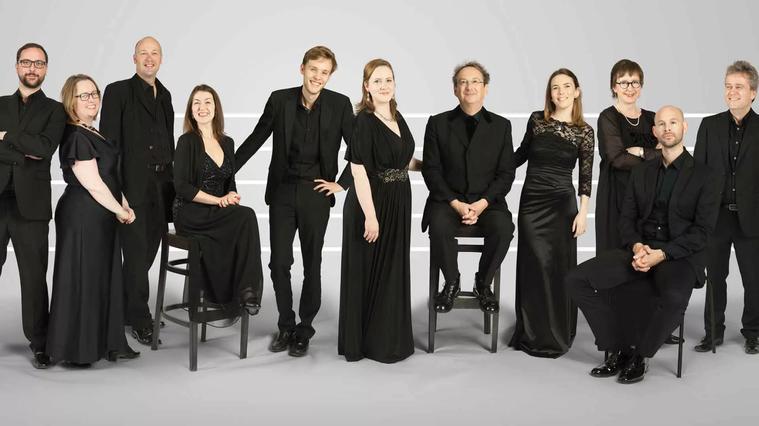 Performers
The Tallis Scholars
Cor Jove de l'Orfeó Català (Esteve Nabona, director)
Peter Phillips, conductor
Program
T. Tallis: Loquebantur variis linguis
J. des Prés:"Kyrie" and "Gloria", from Missa Ave Maria stella
W. Byrd: Tribue, Domine 
J. des Prés:"Credo", from Missa Ave Maria stella
G. Allegri: Miserere
J. des Prés: "Sanctus" from Missa Ave Maria stella
A. Pärt: Nunc dimittis
J. des Prés: "Agnus Dei" from Missa Ave Maria stella
T. Tallis: Spem in alium (motet in 40 voices)*
* With the participation of the Cor Jove of the Orfeó Català (Esteve Nabona, director)
Details
The commemoration of the 500th anniversary of the death of Renaissance composer Josquin des Prés is the pretext for this visit by the famous British choral ensemble The Tallis Scholars, conducted by Peter Phillips.
In addition to works by Des Prés, the programme also includes other great names from this broad period of music history, such as Tallis, Byrd and Allegri, in addition to a foray into the 20th century accompanied by Arvo Pärt.
Another one the great attractions of this production is the collaboration between The Tallis Scholars and one of the Palau's own ensembles, the Orfeó Català's youth choir, the Cor Jove, who will join the concert to perform the motet for 40 voices Spem in alium.
Special offer
Guided tour (5 pm) + Concert (6 pm)
Enjoy a tour to discover the history and construction of the only modernist World Heritage Hall by UNESCO (5 pm), and a concert (6 pm)
Special price of € 30 and € 40.