The amazing world of Ennio Morricone
Description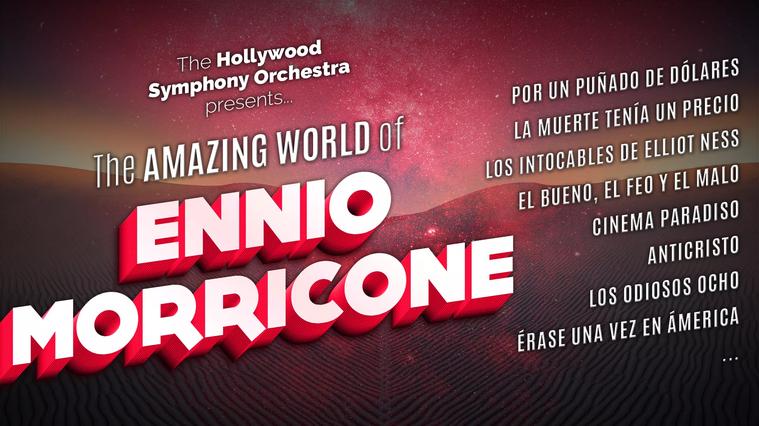 Performers
Hollywood Symphony Orchestra
Details
Applaud a lifelong dedication to movies in an orchestral concert of Ennio Morricone's greatest film soundtracks.
From the plaintive whistling and twanging guitar that give A Fistful of Dollars its haunting appeal to the wistful nostalgia of Cinema Paradiso, Morricone's music has enriched some of the finest films ever made. With innovative instrumentation and intriguing tonality, he put an unmistakeable mark on films such as La Cage aux Folles, Once Upon a Time In America, The Untouchables and, of course, Sergio Leone's For a Few Dollars More and The Good, the Bad and the Ugly.
Winner of two Oscars and four Grammys, Ennio Morricone has written stunning film music for over 60 years and influenced musicians from the Ramones and Metallica to LL Cool J.
Featuring a host of his instantly recognisable scores, this concert is a celebration of cinema that highlights the originality and versatility of a supremely gifted composer.