St. Mathew's Passion by J.S. Bach
—Centennial of the premiere with the Orfeó Català
Description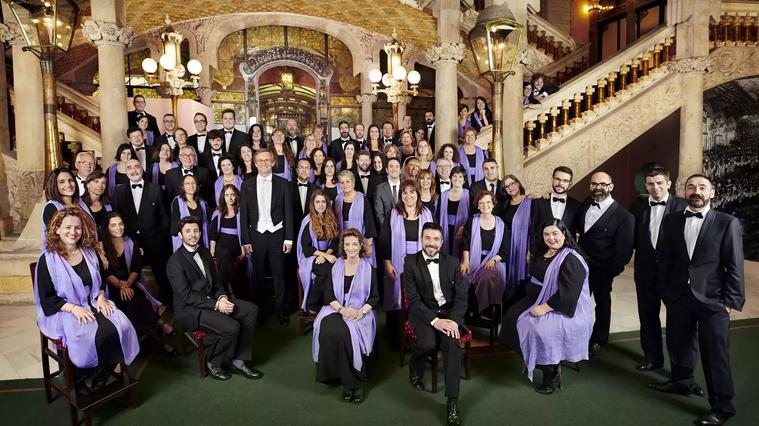 Performers
James Gilchrist, Evangelist 
Josep-Ramon Olivé, Jesus
Marta Mathéu, soprano
Alex Potter, countertenor
Ilker Arcayürek, tenor
Andreas Wolf, bass
Juan de la Rubia, organ
Joan Seguí, organ 
Orfeó Català
Cor Infantil de l'Orfeó Català
Berliner Barock Solisten/Members of Berliner Philharmoniker
Orquestra Simfònica Camera Musicae
Simon Halsey, conductor
Program
J. S. Bach: St. Mathew's Passion
Details
EVERYTHING HAPPENS IN BACH
To speak of the St. Matthew Passion is also to speak of the recovery of early music; after Bach's death the work was forgotten. At that time, religious music of the Lutheran environment had a practical purpose and it was difficult for the works to resonate with audiences outside the churches.
The composer/conductor Felix Mendelssohn returned to interpret the Passion in 1829 conducting a shortened version, adapted to the aesthetic tastes of the moment. From then on, the reinterpretation of this work generated a great interest in the study of Bach's works. In Spain, this recovery began 100 years ago at the Palau de la Música Catalana. In February 1921, the Orfeó Català achieved a historic event by scheduling the first performance of the St. Matthew Passion in Catalonia and anywhere in Spain.
The work interprets the suffering and death of Christ according to the Gospel of Saint Matthew. It is written for a group of instruments and two choirs. The words of Christ are accompanied by the strings, while the other characters are only accompanied by the basso continuo. The only exception occurs when Christ speaks his last words: the strings no longer accompany a Christ from whom human nature emerges.
To commemorate that February 1921, the Orfeó Català together with guest soloists from the Berliner Philharmoniker and the musicians of the Orquestra Simfònica Camera Musicae again represent the Passion at the Palau de la Música Catalana.
Attention (20/01/2021): Due to the general context arising from the evolution of the COVID-19 pandemic, the concert scheduled for February 28 is postponed until July 11 at 11 a.m. The same tickets will be valid.
Attention: People who have bought tickets and wish to get the money back or exchange them for another Foundation concert, can request it through this form.