Sing Along Concert in Barcelona
Requiem di Mozart with Orfeo Català, Cor de Cambra and the Orchesta Simfònica del Vallès
Description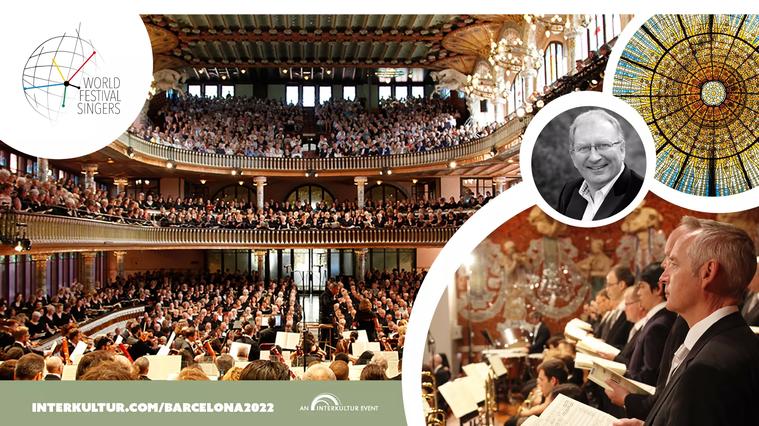 Performers
Cor de l'Orfeó Català
Orchesta Simfònica del Vallès
Mr. David Lawrence, conductor
Details
For years, the World Festival Singers' Sing Along Concerts have attracted travel-loving choir lovers to various corners of the world. This year, the famous Orfeó Català invites enthusiastic singers to its stage in the breathtaking ambience of the Palau de la Música Catalana in Barcelona.

Maestro David Lawrence takes over the artistic direction and the mission to unite the skills of singers from all over the world with the Orfeó Català and the Orchestra Simfònica del Vallès to create a total work of art. Let us together breathe new life into the imposing Mozart Requiem and let the masterpiece shine in new splendor!

This is the concert as result of 3 days of work with hundreds of singers. For whom can be interested to Sing Along with us for 3 days work on the piece can follow this link.