Sant Andreu Jazz Band
Passing the Torch!
Description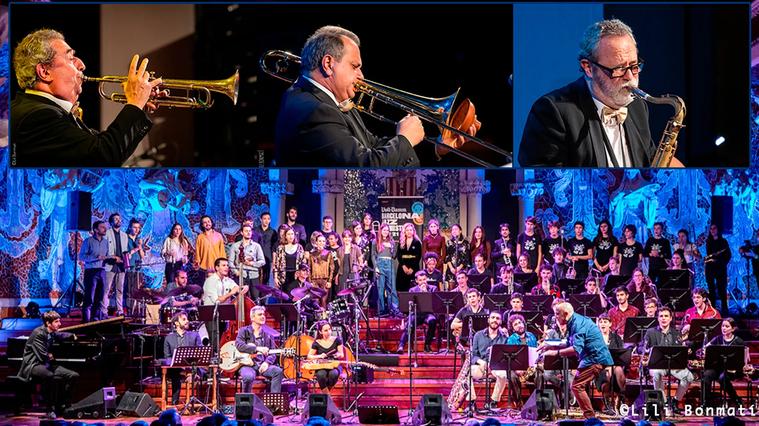 Performers
Sant Andreu Jazz Band
Joan Chamorro, director
Special guests:
La Locomotora Negra, soloists
Ricard Gili, trumpet and voice
Toni Gili, tenor and soprano saxophones
Marc Trepat, trombone
Details
For more than two decades, La Locomotora Negra has been an essential part of our festival, always with a new premiere program. One of those years, 2010, La Locomotora offered us a concert called Swing, Swing, Swing! which marked the debut at the Palau de la Música Catalana of a project that had almost just been born at the time: the San Andreu Jazz Band (SAJB).
12 years later, La Locomotora has said goodbye to the stage and SAJB has established itself as one of the most fascinating projects in the recent history of jazz, and not just at our house.
Passing the Torch is therefore a tribute to the past, present and future of jazz, with three of the founders of La Locomotora Negra (Marc Trepat and the brothers Ricard and Toni Gili) as special guests of the big band directed by Joan Chamorro.
An orchestra for which more than 100 musicians will soon have passed and which has undergone an incredible renovation in recent years. The future of jazz is here, and the San Andreu Jazz Band is a prominent player. The torch is still very much alive.
IMPORTANT: Minors under 16 years of age may only access the venue accompanied by their father, mother or legal guardian. It is essential to present the Responsibility Sheet (see attached documents) duly printed and completed.