Rock Symphonic
Rock Symphony Orchestra
Description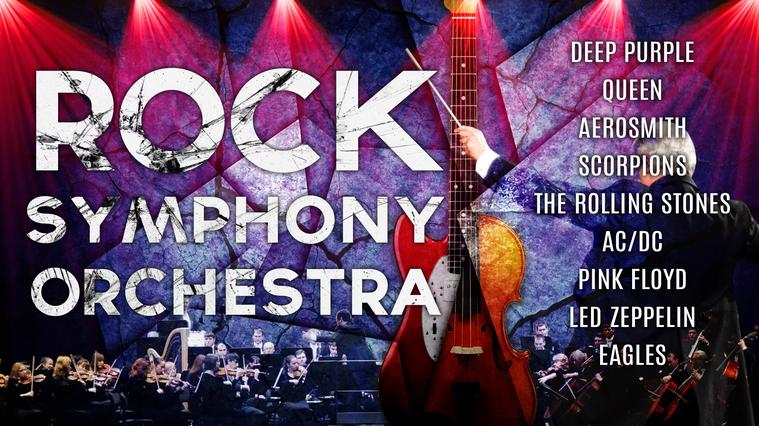 Performers
Rock Symphony Orchestra
Details
A tribute to the greatest rock bands ever!
With shimmering strings, vibrant brass and sumptuous scoring, the Rock Symphony Orchestra storms the stage to reinvent legendary hits such as Satisfaction, Hotel California, We Will Rock You and Sweet Child O'Mine.
The powerful sound of a 60-strong orchestra brings a brand new dynamic to some of the best-known songs of Deep Purple, Queen, The Rolling Stones, Led Zeppelin, the Eagles, Aerosmith, the Scorpions and AC/DC. Pulsing basselines, striking harmonies and lavish orchestral arrangements prove once again why this is among the most unforgettable music of all time.