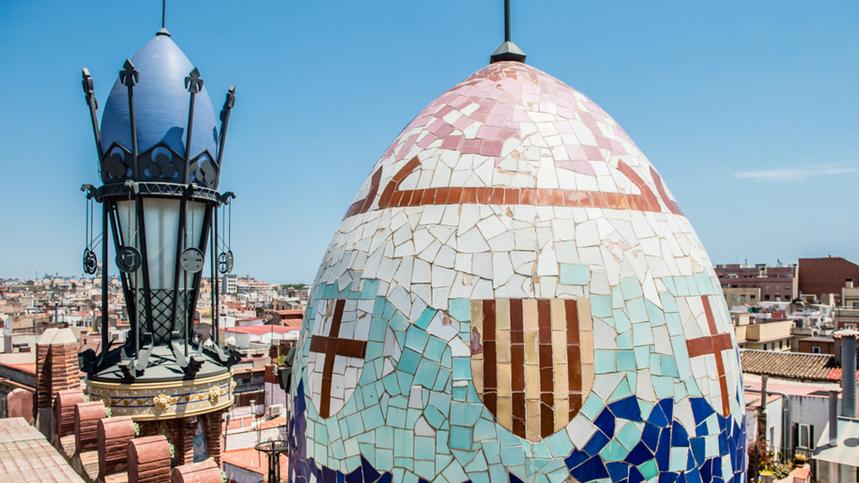 Visit spaces exclusively and enjoy a coffee break or glass of cava at the end.
Guided tour of the most interesting parts of the Palau, including the Concert Hall, the Lluís Millet Hall with its balcony, and the Rehearsal Room of the Orfeó Català, plus on the 6th floor (lift) the attic of the Art Nouveau building, now converted into offices, and the skylight with a view of the stage and the Concert Auditorium; also a 15-minute visit to the roof terrace of the building, which offers a different view of the city.
This tour format includes reservation of a special space in the Foyer area, with an exclusive waiter for 30 minutes, for you to take a coffee break or a glass of cava, depending on the client's preference.
90 minutes

Regular visit times (from 10:00 to 15:30). If required, it is possible to arrange visits on other time schedules; ask us for availability.

Dedicated guide, available in english, spanish, catalan, french, italian, portuguese, german, japanese, chinese and arabic.