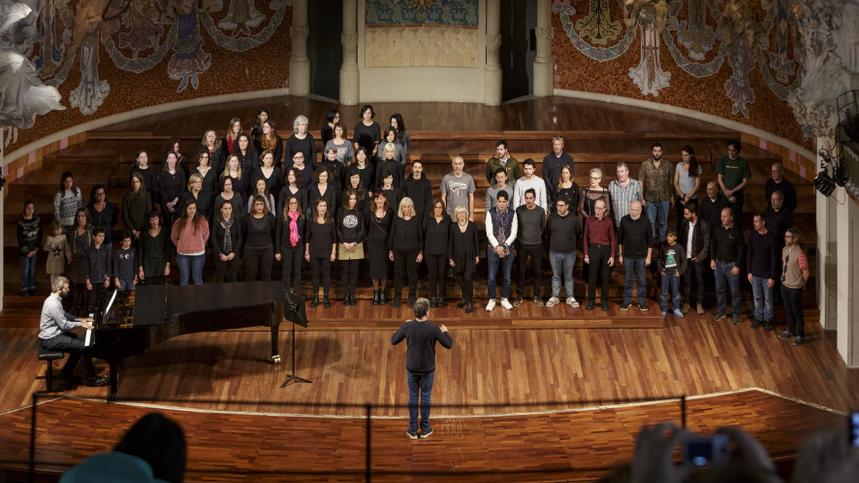 This is a special visit for choral groups.
The tour begins in the Rehearsal Room, where visitors can get ready and warm up their voices for about 10 minutes, as well as visiting the most interesting parts of the Palau, including the Lluís Millet Room with its balcony, and the Rehearsal Room of the Orfeó Català. The visit culminates in the concert Auditorium, where the group will finally be able to sing the song they rehearsed on stage.
60 minutes

Regular visit times (from 10:00 to 15:30). If required, it is possible to arrange visits on other time schedules; ask us for availability.

Dedicated guide, available in english, spanish, catalan, french, italian, portuguese, german, japanese, chinese and arabic.