Orquestra Simfònica Segle XXI
From Mozart's plenitude to the experience of Beethoven's destiny: shadows and lights
Description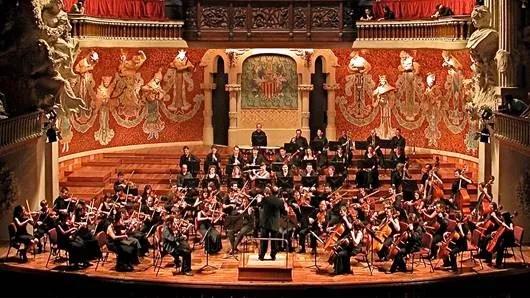 Performers
Joel Bardolet, violin
Orquestra Simfònica Segle XXI
Jordi Mora, conductor
Program
J. Brahms: The Magic Flute KV 620 (Opening)
J. Brahms: Concerto for Violin no. 5, in L major, KV 219 (pause)
BEETHOVEN: Symphony no. 5, in D minor, op. 67
For artistics reasons, and according to the promoter, the concert has undergone a change of program.
Details
The opening of The Magic Flute, one of the best works by the Salzburg composer, opens the possibility of expanding the orchestra to 3 trombones for the first time.
The 3, a number of great significance for Freemasonry, is also found with the 3 flats of the key of E flat Major and with the 3 entrance agreements with which the concert will open.
All this serves as an introduction to Beethoven's extraordinary 5th Symphony, one of his culminating works and an ideal contrast to the luminous works of the 1st part, where we will also hear Mozart's Concerto No. 5, in A Major, with one of the young capital violinists of the country as a soloist, Joel Bardolet.