Orfeó Català & Cors de l'Escola Coral de l'Orfeó Català & Halsey
—Marc Timón
Description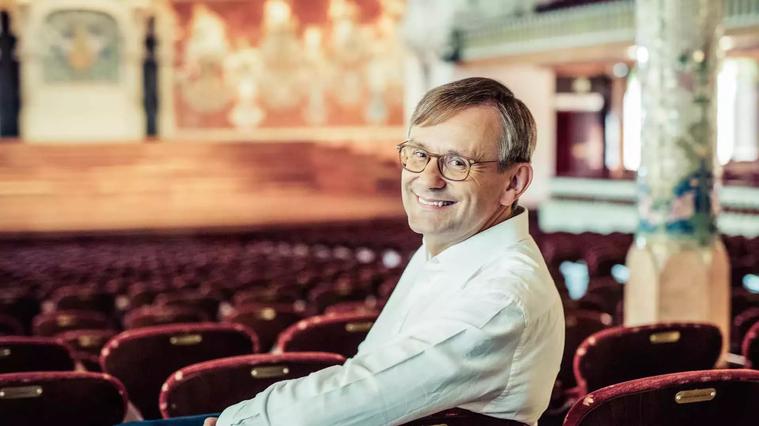 Performers
Cors de l'Escola Coral de l'Orfeó Català 
Orfeó Català (Pablo Larraz, principal conductor)
David Malet, organ
Mario Lisarde, double bass
Cristian Benito, Giorvanni Giri, Alberto Romero, Noemí Pasquina; string quartet
Pau Casan i Laia Armengol, piano
Simon Halsey, conductor
Program
N. Luboff: A la nanita, nana
X. Pastrana: La Lluna
N.Rivas: L'astronauta
R. Romaní: He somiat
E. Crocker: Hear the wind
A. Nini, L.Goldberg: Keren Or
J. Thompson: Seven lastwords of theunarmed
B. Britten: Missa Brevis
M. Timón: Les trompetes de la mort
G. Fauré: Cantique de Jean Racine
E. Whitacre: Hope, faith, life, Love
Details
The music by Empordà-born Marc Timón, guest composer this season at the Palau de la Música, stars in this concert performed by the Orfeó Català and choirs from the Palau's choral school. In addition to a new performance of Les trompetes de la mort—a piece that premièred last season at the Palau de la Música for the Cor de Noies girls' choir—audiences can also enjoy a commission from the Barcelona Creació Sonora programme for the first time, as well as Seven last words of the unarmed by the American composer Joel Thompson.
Special offer
Guided tour (11 am) + Concert (12 pm)
Enjoy a tour to discover the history and construction of the only modernist World Heritage Hall by UNESCO (11 am), and a concert (12 pm)
Special price of € 25.