Orchestre des Champs Élysées, Collegium Vocale Gent & Herreweghe
—Missa solemnis by Beethoven
Description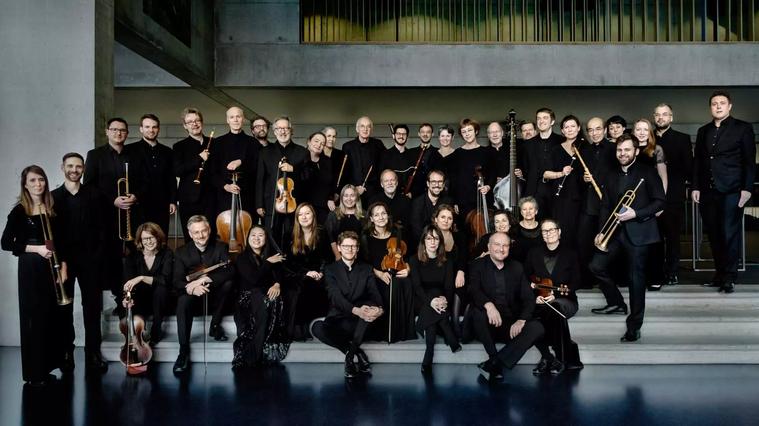 Performers
Eleonore Lyons, soprano
Eva Zaïzick, alto
Ilker Arcayürek, tenor
Thomas Bauer, bass-baritone
Collegium Vocale Gent
Orchestre des Champs Élysées
Philippe Herreweghe, conductor
Program
L. van Beethoven: Missa solemnis, in D major, op. 123
Details
Much has been speculated about the faith conflicts of Beethoven, a composer whose legacy is not usually associated with sacred music; more focused on revealing the agitations of the individual and his time. A deaf and lonely Beethoven, the same one who composed the last three piano sonatas and his Ninth Symphony, builds a song of colossal scope in which the idea of divine perfection and the liturgy proper to the masses pass through the sieve of the abyss typical of Bonn's genius. The Collegium Vocale Gent under the direction of Philippe Herreweghe will guide us through the transcendent journey of a revolutionary through the religious mystery.
Rediscover Beethoven's Missa solemnis, one of the greatest compositions in history. A work composed almost in parallel with his Ninth Symphony, and in which Beethoven evokes human worries and pain in the world. Yet another example of the genius of the Bonn-born composer.
Beethoven's conflicting relationship with God is resolved in this sacred work. A testament to celebrating spirituality through art in a concert held just before Christmas.
Take the opportunity to appreciate the excellent Collegium Vocale Gent, one of the best choirs in the world, and its founding conductor, Philippe Herreweghe.