Music for Ukraine, one year later
Symphony Orchestra and Chorus of the Kharkiv Philharmonic
Description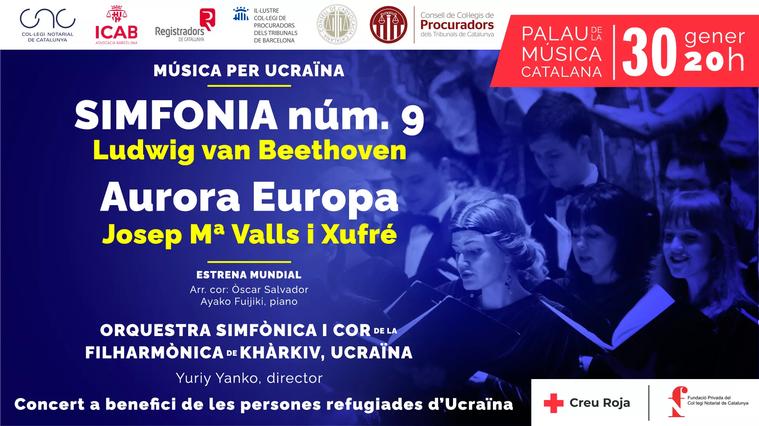 Performers
Orquestra Simfònica i Cor de la Filhamònica de Khàrkiv
Yuriy Yanko, director
Program
L. v. Beethoven: Symphony no. 9 
J. M. Valls i Xufré: Aurora Europa (world premiere) 
Concert for the benefit of refugees from Ukraine.
With the collaboration of: Col·legi Notarial de Catalunya, Col·legi de l'Advocacia de Barcelona, Col·legi de Procuradors de Barcelona i Deganat dels Registradors de Catalunya, Consell de l'Advocacia Catalana i Consell de Col·legis de Procuradors de Catalunya.
If you cannot attend the concert, you can make a financial contribution to Fila 0 at this link.