Mozart's Requiem
Salvador Mas & Cor Francesc Valls & OCM
Description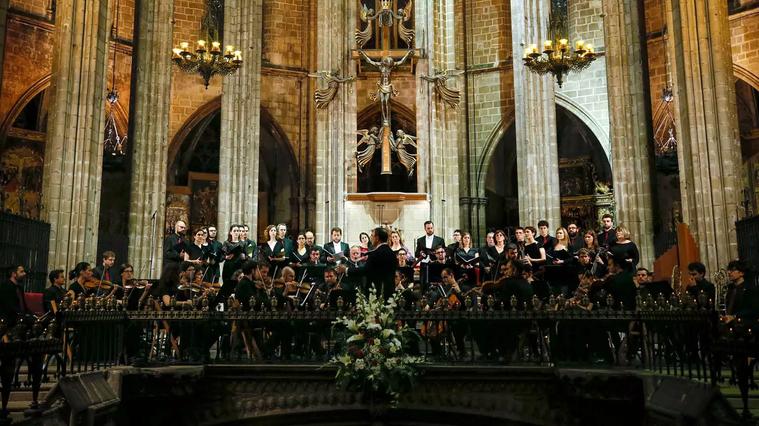 Performers
Irene Mas, soprano
Tànit Bono, mezzosoprano
Marc Sala, tenor
Germán de la Riva, baritone
Cor Francesc Valls
Orquestra Simfònica Camera Musicae
Salvador Mas, conductor
Program
W. A. Mozart: Requiem, KV 626
Details
AN UNFINISHED END
We say goodbye the season with one of the most performed works by Wolfgang Amadeus Mozart, in the completion that the maestro Salvador Mas offers us. It is curious that this piece has become so well-known without being a finished creation of the Austrian composer.
There are many myths surrounding this work: a strange messenger who carried out the commission, a dying Mozart working tirelessly on the composition until the last moment, or a Salieri at the bedside transferring Wolfgang's ideas to the score. The image that Miloš Forman's film Amadeus leaves us is far from reality.
The year 1791, apart from being the last of Mozart's life, was a very productive year, and Requiem was not his only obsession. Other well-known works by the author came to light that same year: the Concerto for clarinet and orchestra or the opera The Magic Flute are some of the projects that had kept him busy in the months before the fateful outcome and that he did not have time to finish.
Although it is true that Mozart left many parts unwritten, the person given the responsibility of completing Requiem was his disciple Franz Xaver Süssmayr. But this great work would not have been possible without the inspirational drafts of the great master.