Midori & OCM
Brahms Violin Concerto + Romeo and Juliet by Tchaikovsky
Description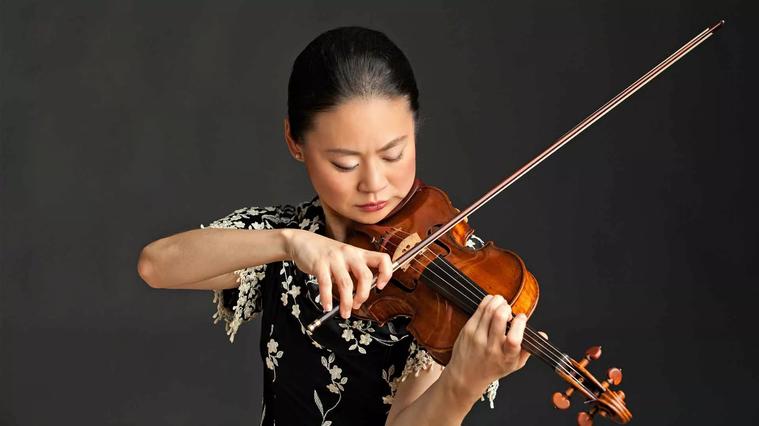 Performers
Midori, violin
Orquestra Simfònica Camera Musicae
Tomàs Grau, conductor
Program
J. Brahms: Violin Concerto, op. 77
P. I. TCHAIKOVSKY: Romeu and Juliet. Overture-Fantasy, TH 42
Details
A CONCERT FOR A VIRTUOSO
Throughout the history of music, many of the concerts for solo instruments have been written with some virtuoso in mind. This is the case of the Johannes Brahms Violin Concerto, premiered in 1879. A work written for his friend and violinist Joseph Joachim, from whom he asked for advice, and which contains many passages with great technical difficulty. Another great violinist, Pablo Sarasate, called this work 'the concerto against the violin'.
A year after this date, another younger composer, Pyotr Ilyich Tchaikovsky, completed the third and final version of the Romeo and Juliet Overture-Fantasy. Bellini, Berlioz, Gounod and Prokofiev are some of the composers who throughout history have written music based on Shakespeare's well-known text.
The initial idea to set music to The Lovers of Verona came from the leader of the "Group of Five". Mili Balakirev wrote a letter to Tchaikovsky in 1869 not only suggesting the composition of an overture to the story of Romeo and Juliet, but also including musical examples and possible ideal tonalities. At the time, the young and insecure Pyotr Ilyich accepted his mentor's advice and even sent him the finished score for comment. The premiere of this first version took place in 1870.
Ten years later, a mature Tchaikovsky, confident in his musical style, changed the introduction and modified the structure of the work until he achieved the version we can enjoy.