Marco Mezquida & Bernstein
—Orquestra Simfònica del Vallès
Description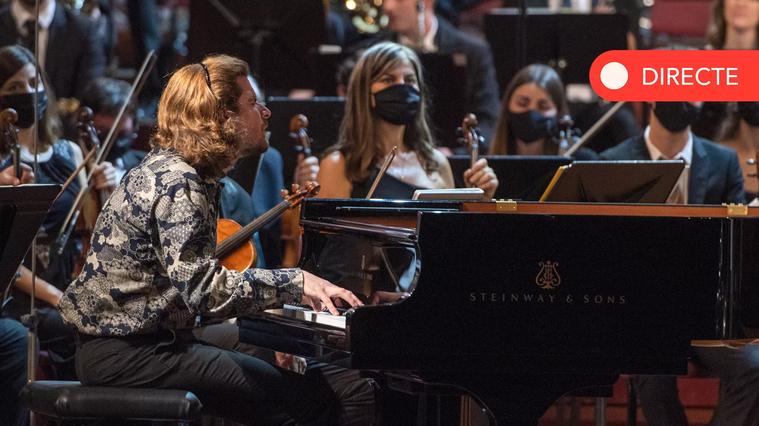 Performers
Marco Mezquida, piano
Orquestra Simfònica del Vallès
Víctor Pablo Pérez, conductor
Program
L. BERNSTEIN: Obertura Candide
D. ELLINGTON: Sophisticated Lady
L. BERNSTEIN: West Side Story
M. MEZQUIDA: Concerto for piano and orchestra "Talaiot" (world premiere)
Details
Loyalizing the collaboration between maestro Marco Mezquida and the OSV, this year we present a program that includes the world premiere of Marco Mezquida's concert for piano and orchestra. The pianist, closely linked to the orchestra, has chosen it to present his debut work in symphonic terms. Also, the OSV will show off his versatility, also interpreting works by American composers Leonard Bernstein (Opening Candide and West Side Story) and Duke Ellington (Sophisticated Lady).
---
In the half part, enjoy a gastronomic special pack!
We offer you the option of booking a table at the Palau Foyer to have a snack during the middle part of the concerts. For reservations between 1 and 6 people.
We offer you 12 gastronomic packs with several drink, snack and dessert options (entre 12 i 23 €).
Choose the one you like the most, make your reservation and you will have your snack ready during the intermission of the concert.