La Grande Chapelle
—Mass Scala Aretina by Francesc Valls
Description
Warning
Notice (21/12/21): Unfortunately, the Fundació Orfeó Català-Palau de la Música Catalana and BCN Clàssics regret to announce that, due to a Covid-19 case detection in the Escolania de Montserrat, the ensemble had to cancel their participation in today's concert with La Grande Chapelle. The concert will be held tonight with the early music ensemble and a program that preserves the Mass Scala Aretina by F. Valls and a selection of Motets.
IMPORTANT: People who have bought in the Palau and wish to get the money back or exchange the tickets for any other concert of the Fundació (here), can request it through this mail [email protected]. People who have bought in BCN Clàssics can do it through [email protected]. 
The requests will be handled as soon as possible.
From the organisation, we apologize for any inconvenience this may cause.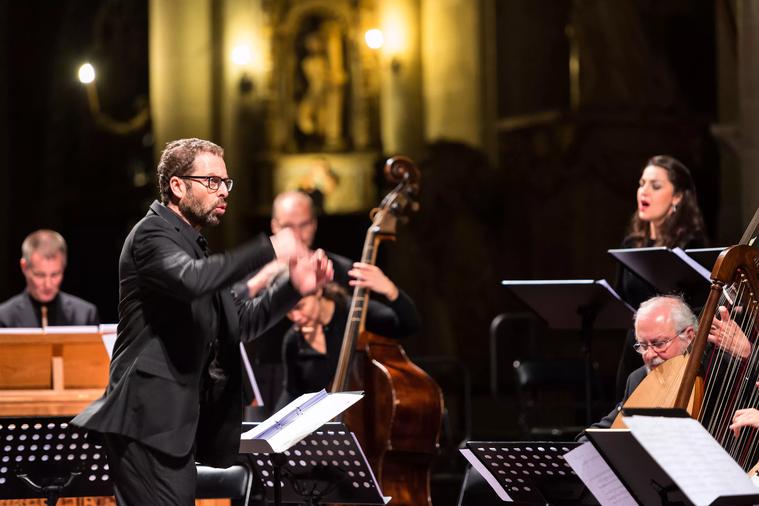 Performers
La Grande Chapelle 
Albert Recasens, conductor
Program
J. Cererols: Motets
F. Valls: Mass Scala Aretina
Information and tickets
Dates and tickets
21 December 2021

Tue

20:00 h

Concert Hall
Production information
Organized by:
Fund.Orfeó Català-Palau de la Música and Ibermúsica i Tritó
Program

Other ways to purchase your tickets:
Phone
T. 932 957 207
Ticket Office
[email protected]
c/ Palau de la Música, 4-6, 08003 Barcelona
Monday to Friday: from 9 am to 9 pm.
Saturday: from 9.30 amb to 9 pm.
Sunday and public holidays: from 9.30 am to 2 pm and 2 hours before the concert (for sale day).