Juan Diego Flórez
—Songs and opera arias
Description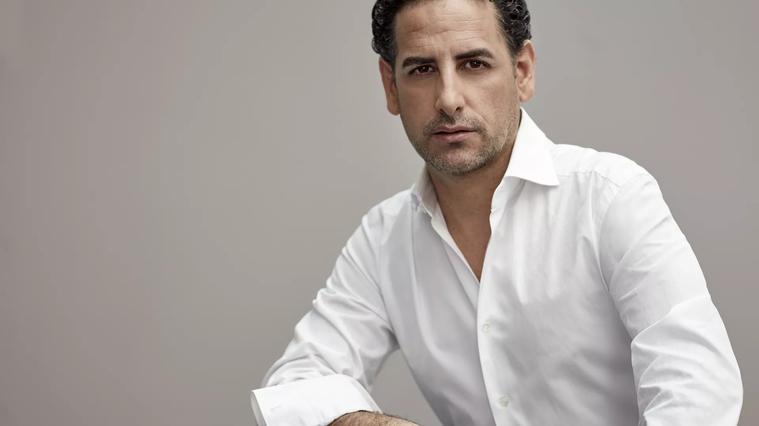 Performers
Juan Diego Flórez, tenor
Vincenzo Scalera, piano
Program
C. W. Gluck: "O del mio dolce ardor" from Paride ed Elena
G. R. Caccini: Amarilli, mia bella
G. Carissimi: Vittoria, mio core!
G. Rossini: "L'esule" and "La lontananza" from Péchés de vieilless, and Danse Sibérienne (solo piano). "Deh! tu m'assisti amore" from Il signor Bruschino. "La speranza più soave" from Semiramide
É. Lalo: "Puisqu'on ne peut flechir… Vainement, ma bien aimée" from Le roi d'Ys
C. Gounod: "L'amour, l'amour!... Ah! Lève-toi, soleil" from Roméo et Juliette
G. Donizetti: "La maîtresse du roi... Ange si pur" from La favorite
J. Massenet: "Méditation" from Thaïs (solo piano)
G. Verdi: "Forse la soglia attinse… Ma se m'è forza perderti" from Un ballo in Maschera. "Oh! Fede negar potessi… Quando le sere al placido" from Luisa Miller
G. Puccini: Foglio d'album (solo piano). "Torna ai felici dì" from Le Villi
Details
Juan Diego Flórez has one of the most charismatic voices in the world. Lauded as one of the best tenors in history by the BBC, the elegant light tenor has cultivated a career that spans performances on the main stages of the world, consolidating himself as a great operatic talent, distinguished not only by the extraordinary quality of his voice, but also by his generosity, charisma and passion. 
Juan Diego Flórez can conquer the hearts of any audience, and has an ace up his sleeve in an evening of songs and arias accompanied by pianist Vincenzo Scalera. A repertoire for celebration, tailor-made to seduce his faithful audience. 
---
In the half part, enjoy a gastronomic special pack!
We offer you the option of booking a table at the Palau Foyer to have a snack during the middle part of the concerts. For reservations between 1 and 6 people.
We offer you 12 gastronomic packs with several drink, snack and dessert options (entre 12 i 23 €).
Choose the one you like the most, make your reservation and you will have your snack ready during the intermission of the concert.