Johannes Kammler & Akemi Murakami
—The love of a poet by Schumann
Description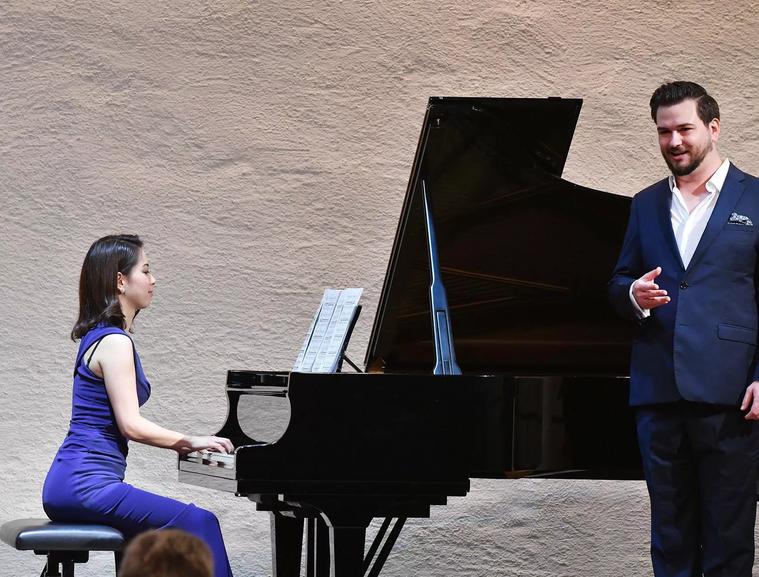 Performers
Johannes Kammler, baritone
Akemi Murakami, piano 
Program
R. Schumann: Dichterliebe, op. 48 (The love of a poet)
M. Ravel: Cinq mélodies populaires grecques
F. Liszt: Tre sonetti di Petrarca, S. 270 (first version)
Details
In collaboration with the Franz Schubert Association of Barcelona and the Centro Nacional de Difusión Musical, the Palau de la Música presents a recital by German baritone Johannes Kammler and Japanese pianist Akemi Murakami. The programme combines what is surely the most iconic song cycle in Schumann's vocal work, Dichterliebe, with Ravel's Five Greek Folk Songs and the first version of Three Sonnets of Petrarch, the result of Liszt's numerous stays in Italy, a country that played a fundamental role in the career of the legendary pianist.
Note (22/03/22): We inform you that the concert of Schubertíada Barcelona previously scheduled on the 23rd of March has been postponed due to baritone Johannes Kammler's illness. The concert will be rescheduled on the 13th June 2022 at 8 p.m. It will be held at Petit Palau with the same program and players.
Attention: The same tickets will be valid.
Thank you for your understanding and we apologize for any inconvenience this may cause.