Harry Potter, Star Wars, Indiana Jones and much more…
John Williams's Best BSOs
Description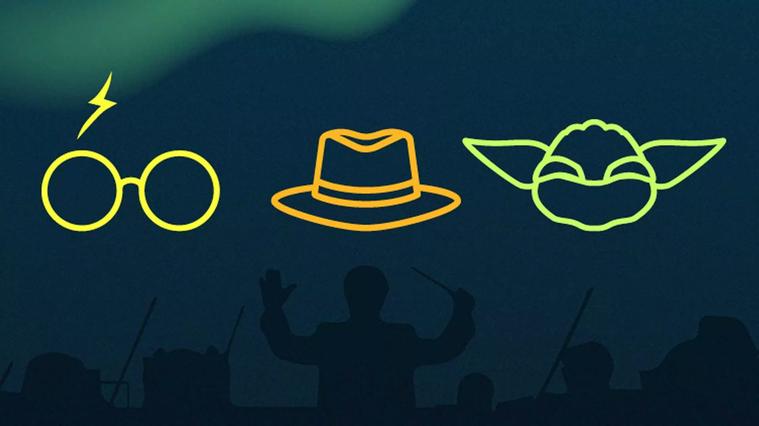 Performers
Franz Schubert Filharmonia
Tomàs Grau, conductor
Program
J. Williams: Harry Potter, Star Wars, Indiana Jones and much more...
Details
Celebrate the 20th anniversary of Harry Potter! The first film in the series, 'Harry Potter and the Sorcerer's Stone', hit cinemas in 2001. The premiere unleashed a real magic fever around the world. The film was a huge success and three Oscar nominations, including the wonderful soundtrack by John Williams, who once again wrote music that is already part of us all.
We invite you to celebrate the 20th anniversary of Harry Potter with a concert dedicated to the music that the great John Williams composed for the saga. A movie concert where we will also review Williams' best OST; Indiana Jones, Star Wars, Jurassic Park... and a tribute to the best film composer of all time, who has just turned 90 years old.
---
In 1975 John Williams won the Oscar for Jaws, in 1977 for Star Wars and everyone expected him to win it in 1978 for Superman, but he didn't. He wouldn't win it again until '82 with ET and he still got one more in '93 with Schindler's List. Williams is a living legend: he has just turned 90 and the unmistakable sound of his music continues to accompany us when we vibrate with the adventures of Indiana Jones, when we flee from Jurassic Park, when we are enchanted by Harry Potter or when we do not faint looking for the soldier Ryan. All these characters are indebted to John Williams, the author of the best film music of the last 50 years.
Close your eyes and may the force be with you!