De vez en cuando la vida
—Joan Manuel Serrat and the golden age
Description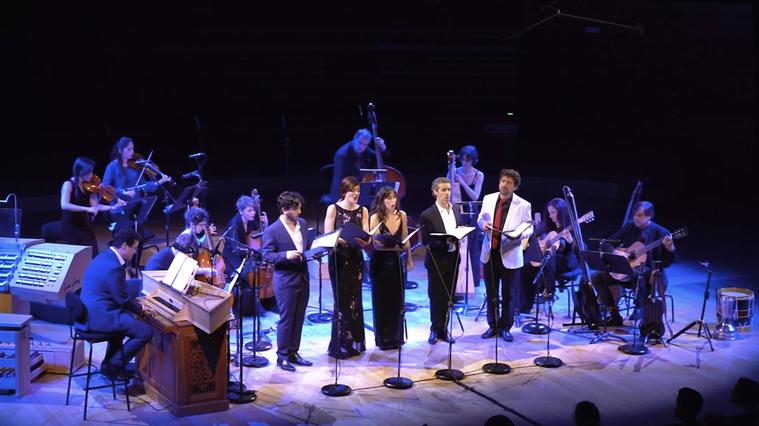 Performers
Mariana Flores, soprano
María Hinojosa Montenegro, soprano
David Sagastume, countertenor
Valerio Contaldo, tenor
Hugo Oliveira, bass
Cappella Mediterranea
Leonardo García-Alarcón, organ, clave and conductor
Program
Songs by Joan Manuel Serrat
Details
From the song Tío Alberto by Joan Manuel Serrat opens an avalanche of childhood memories in which, in addition to his music, other memories of musical classics and readings of various poets emerge. This is the starting point for the Cappella Mediterranea to create a poetic concert, with songs by Serrat and historical instruments.
Serrat played a very important role in Latin American countries, especially in South America, since in the era of dictatorships he made clear his opposition to these regimes. The citizens of these countries felt this way and very quickly it became synonymous with freedom and the fight against dictatorial regimes.
Special offer tour + concert from 25€
Audio guide tour (18:30 am) + Concert (20 pm)

Enjoy a tour to discover the history and construction of the only modernist World Heritage Hall by UNESCO (1h 30m before the show) and a concert to understand the magic of what it is not only a monument, but a living room!
Attention: you must bring your own headphones for the audio guide
Important: you must chose the "Audioguide + Concert" rate during the purchase process