Cosmos Quartet
—Webern, Beethoven i Schumann
Description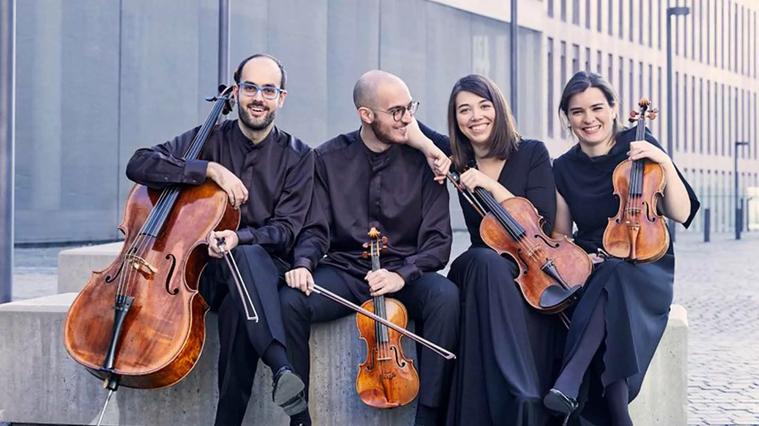 Performers
Cosmos Quartet:
Helena Satué, violin I
Bernat Prat, violin II
Lara Fernández, viola
Oriol Prat, cello
Program
A. Webern: Quartet op. 28 
L. van Beethoven: Quartet op. 95, "Serious"
R. Schumann: Quartet núm. 3, op. 41/3
Details
The Cosmos Quartet continues its project of three consecutive seasons at the Palau de la Música with a second ensemble concert, dedicated to String Quartets by Webern and Schumann. Over the course of the concert series, the quartet will end up performing the full range of their compositions for string quartet, and, on this occasion, they will also showcase Beethoven's genius in compositions for strings, specifically with his String Quartet No. 11, Op. 95, known as the "Serioso".
Special offer
Guided tour (5.30 pm) + Concert (8 pm)
Enjoy a tour to discover the history and construction of the only modernist World Heritage Hall by UNESCO (5.30 pm), and a concert (8 pm)
Special price of € 20.