Cor de Cambra del Palau & Siebert
—Before and after Bach
Description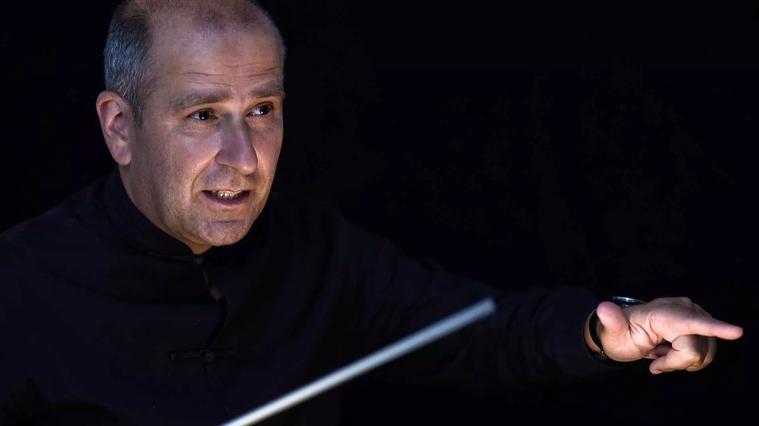 Performers
Joan Seguí, organ 
Andrew Ackerman, double bass 
Edwin Garcia, thiorba
Cor de Cambra del Palau de la Música Catalana (Xavier Puig, director)
Christoph Siebert, conductor
Program
H. Schütz: Psalm 84 "Wie lieblich sind deine Wohnungen", SWV 29  
J.Ch. Bach: "Es ist nun aus mit meinem Leben"  
H. Schütz: Musikalische Exequien, SWV 279-281  
F. Mendelssohn: Mitten wir im Leben sind  
H. Schütz: Selig sind die Toten, SWV 391 
J. Ch. Bach: "Der Gerechte, ob er gleich zeitlich stirbt" 
J. S. Bach: Ich lasse dich nicht   
Details
The German director Christoph Siebert is one of the greatest musical connoisseurs of Bach's era, with a career closely tied to such illustrious names as John Eliot Gardiner, René Jacobs and the prestigious Collegium Vocale Gent.  
Siebert and the Palau chamber choir, the Cor de Cambra, invite us to a concert that helps us better understand the music of a golden age with works by Schütz, Johann Christian Bach and Mendelssohn, who give us a glimpse into the world before and after Bach, accompanied by Joan Seguí on the positive organ, Andrew Ackerman on the double bass and Edwin García on the thiorba.
The concert offers the opportunity to rediscover the Musical Exequies by Heinrich Schütz, an example of how conjugation with music can give sacred texts a new and powerful dimension, based on musical innovations from Italy that bring together voices and instruments, dissonances and a dramatic spirit, taken from the operatic genre.