Cobla Sant Jordi-Ciutat de Barcelona
—Eduard Toldrà
Description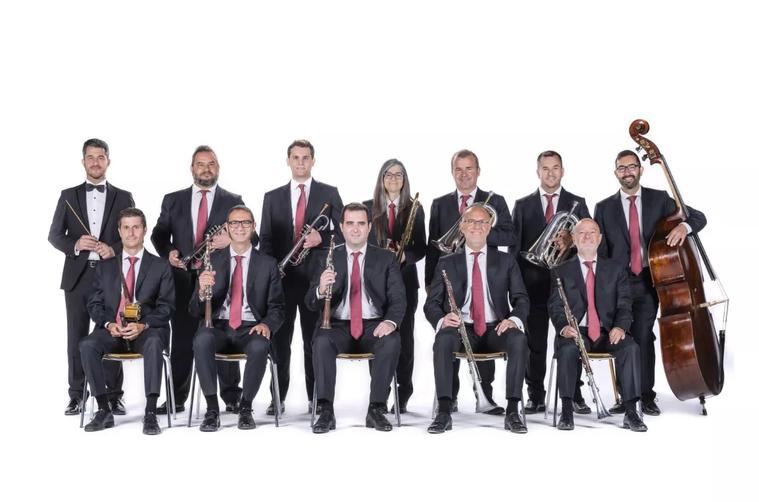 Performers
Cobla Sant Jordi-Ciutat de Barcelona
Enric Ortí, tenora soloist
Iván Alcazo, tible soloist
Salvador Mas, conductor
Program
E. Toldrà: Mariona 
E. Toldrà: Marinera 
E. Toldrà: La Ciseta 
E. Toldrà: Esperança 
E. Toldrà: Puig Neulós
E. Toldrà: El Bac de les Ginesteres

E. Toldrà: Atzavares i Baladres
E. Toldrà: Cantallops 
E. Toldrà: La Fageda d'En Jordà 
E. Toldrà: Maria Isabel
E. Toldrà: Vallgorguina
E. Toldrà: Les danses de Vilanova 
Details
Eduard Toldrà is undoubtedly one of the most beloved figures in 20th-century Catalan music. His triple talents as a performer, composer and conductor have contributed to the unanimous acclaim he has received from numerous sectors, such as in the cobla, which he returns to for the sixtieth anniversary of his handover. So, on the anniversary of the Cobla Sant Jordi-Ciutat de Barcelona, conducted by Salvador Mas, he will perform a programme exclusively made of his music for this ensemble at the Palau de la Música, a stage that Toldrà could well consider his second home.
Special offer
Guided tour (5.30 pm) + Concert (19 h)
Enjoy a tour to discover the history and construction of the only modernist World Heritage Hall by UNESCO (5.30 pm), and a concert (7 pm)
Special price of € 25.