Carmina Burana by Orff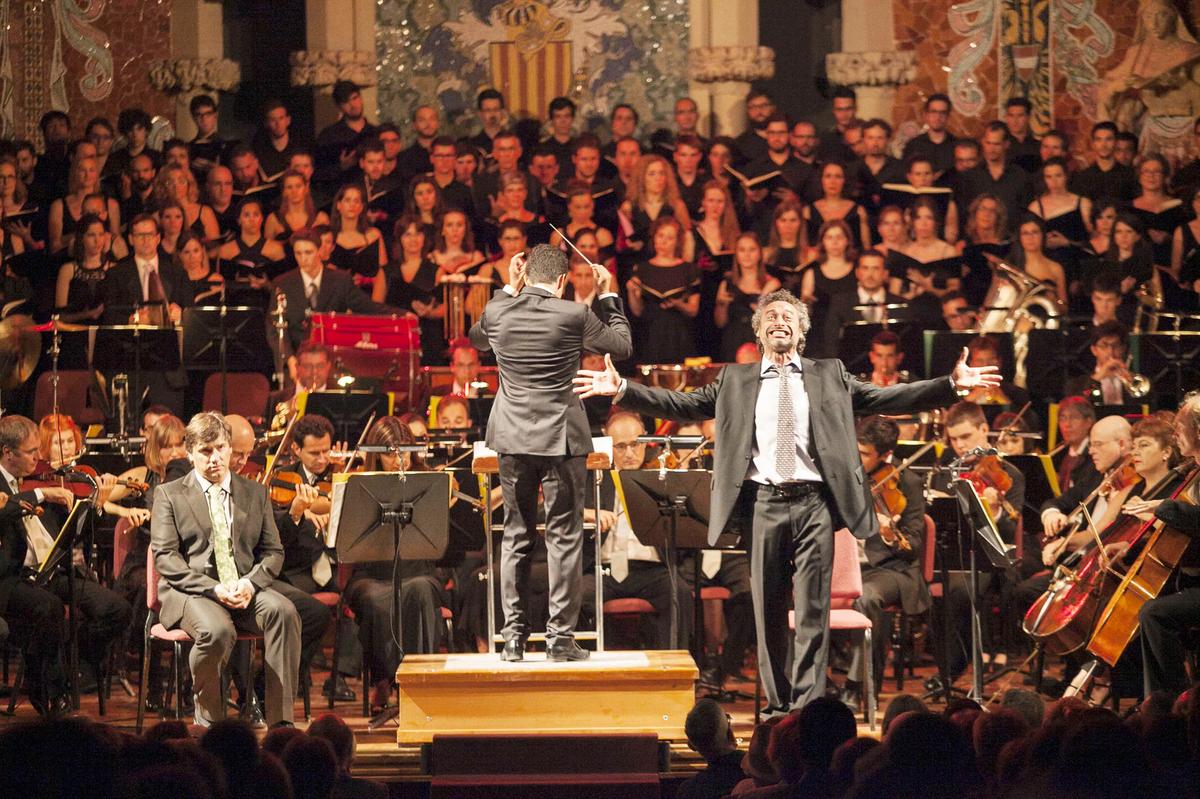 Carmina Burana by Orff
—Orquestra Simfònica del Vallès
Performers
Assumpta Mateu, soprano
Jordi Domènech, contratenor
Toni Marsol, baríton
Kai Strobel, percussió
Cor de Cambra de la Diputació de Girona
Cor de Cambra de l'Auditori Enric Granados de Lleida
Cor Ciutat de Tarragona
Orfeó Manresà
Cor Aglepta
Cor d'homes d'Igualada
Cor Mixta d'Igualada
Orquestra Simfònica del Vallès
Xavier Puig, director
Program
F. Cruixent: Concert for percussion and orchestra "Focs d'Artifici"
C. Orff: Carmina Burana
Details
The contrast between spirit and sensitivity -that is, between seriousness and entertainment- has been a constant in Western culture. Let us take the 13th century as a temporary example: the cult of courtly love sung by the serious Mediterranean troubadours had its distracted reply in the poems that, in an earthy language, explicit from a cynical and irreverent perspective, were written by friars known as goliards. Vices of all kinds, strident social and religious criticism and, above all, a commitment to a free will were his credentials, which Carl Orff immortalized with exciting and sensual music at the same time: Carmina Burana. For those who mistrust tomorrow, let's take advantage of today. Carpe Diem!
---
In the half part, enjoy a gastronomic special pack!
We offer you the option of booking a table at the Palau Foyer to have a snack during the middle part of the concerts. For reservations between 1 and 6 people.
We offer you 12 gastronomic packs with several drink, snack and dessert options (entre 12 i 23 €).
Choose the one you like the most, make your reservation and you will have your snack ready during the intermission of the concert.