Benjamin Alard, clavecí
—Complete works for harpsichord by Bach (X)
Description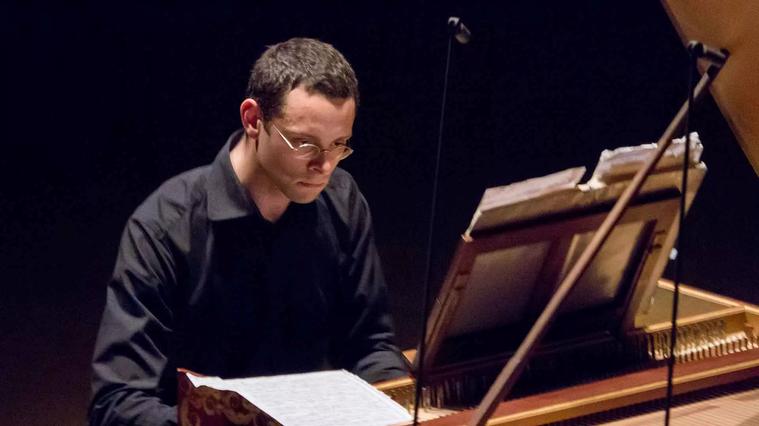 Performers
Benjamin Alard, harpsichord
Program
Complete works for harpsichord by Bach (X)

Concert in B minor (based on A.Vivaldi), BWV 979
Concerto in D Major (based A.Vivaldi), BWV 972
Fantasia in A minor, BWV 922
Canzona in D minor, BWV 588
Fugue in B flat major, BWV 955
Concerto in F major (based on A. Vivaldi), BWV 978
Concert in C minor (based on A. Marcello), BWV 981
Concert in C major (based on an unknown master), BWV 977
Concert in G major (based on A. Vivaldi), BWV 973
Concerto in G minor (based on A.Vivaldi), BWV 975
Concert in C major (based on A. Vivaldi), BWV 976
Details
Gustav Leonhardt had in Benjamin Alard one of his most important successors. With great skill, a refined technique and enormous talent he has charmed the audiences of Barcelona. The Palau de la Música Catalana was the first to invite him to perform a cycle of the complete keyboard works of J. S. Bach, and Harmonia Mundi later commissioned its recording.
---
Note (30/10/2020): Due to the extraordinary measures imposed by the state authorities in the containment of the COVID-19 virus, the concert scheduled for November 23 has changed its date to January 12, 2021. The same tickets will be valid.
We are working on finding a new date for this concert or canceling it permanently if this is not possible.
Attention: People who have bought tickets and wish to get the money back or exchange them for another Foundation concert, can request it through this form