Banda Municipal de Barcelona
Description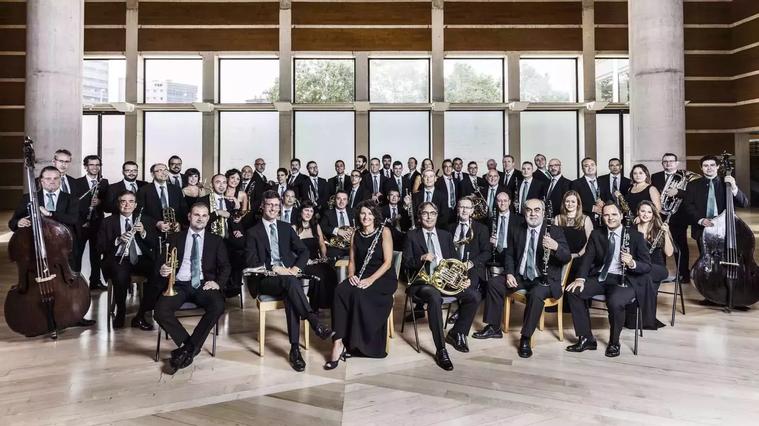 Performers
Banda Municipal de Barcelona
José Rafael Pascual-Vilaplana, conductor
Program
R. Strauss: Serenade in E flat major, op.7
R. Strauss: Death and Transfiguration, op. 2 (Instrumentation by Lluís Oliva / Adaptation by Pascual-Vilaplana)
R. Strauss: Festmusik der Stadt Wien (Instrumentation by E. Banks & S. Rundel)
F. Cesarini: Alpine Poem
Details
The Banda Municipal de Barcelona will perform at the Palau de la Música on the final stretch of the season to offer a programme with a single theme—the music of Richard Strauss, who shares the spotlight with Swiss composer Franco Cesarini. The conductor of the ensemble, José Rafael Pascual-Vilaplana, will direct iconic works from the German musician's catalogue, such as the Serenade in E-flat major, the tone poem Death and Transfiguration and Festmusik der Stadt Wien, with the latter two pieces adapted for the band. The programme will be brought to a close with the Alpine Poem that describes the alpine landscape of Cesarini's country of origin.
Special offer
Guided tour (5.30 pm) + Concert (7 pm)
Enjoy a tour to discover the history and construction of the only modernist World Heritage Hall by UNESCO (5.30 pm), and a concert (7 pm)
Special price of € 25.