Bach Collegium Barcelona
—Christmas Oratory
Description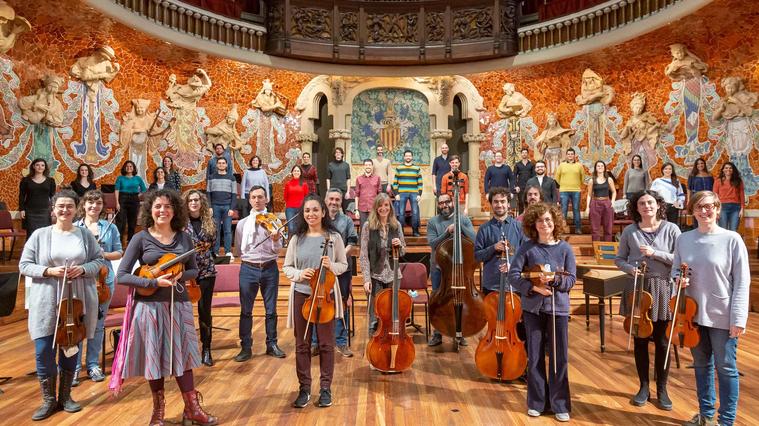 Performers
Soloists Salvat Beca Bach
Bach Collegium Barcelona
Pau Jorquera, conductor
Program
J. S. Bach: Christmas Oratory (selection)
Details
The Christmas Oratorio (Weihnachtsoratorium) is a compendium of six Christmas-themed cantatas that J. S. Bach composed to celebrate Christmas. Most of the choral sections and arias are well known, but it is unusual to hear them all in a single concert.
Other famous Christmas works, such as Handel's Messiah, are often performed by selecting the most brilliant and well-known moments for the general public, but this is not normally the approach for J. S. Bach's Christmas Oratorio, as performed by the Bach Collegium Barcelona in this programme.
The concert will allow audiences to enjoy a wide selection of the most outstanding passages of this Christmas work by the German genius, giving a full impression of the Christmas Oratorio in a single concert.
As a result of their knowledge of style, use of historical instruments and long experience performing music by J. S. Bach, the Bach Collegium Barcelona, the guest choir at the BachFest in Leipzig 2022, is the best-positioned Catalan choral and orchestral ensemble to perform an innovative rendition like this concert.