Arte Flamenco
The best flamenco in Barcelona
Description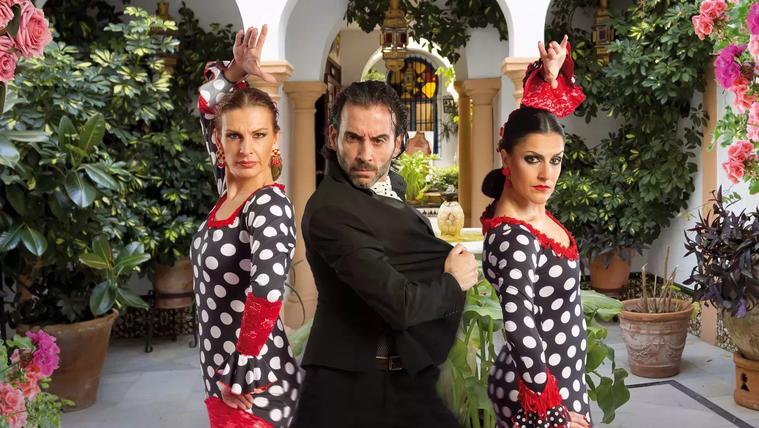 Performers
Guitarras: Juan Cortés, Rafael Fernández
Flauta: Fran León
Cantaores: Sara Flores, Jorge "El Pirata"
Cajón: Paco Mode
Bailaor: Toni Muñiz
Bailaoras: Susana Escoda, Adelaida Guerrero, Rosa Mª Dominguez i Pili Rodríguez
Coreografía: Susana Escoda
Dirección Artística: Sara Flores
Dirección Musical: Juan Cortés
Concepto e idea: Sara Flores y Juan Cortés
Program
TANGOS: One of the most basic dances "palos" of flamenco with "copla".
ALEGRIAS: One the most lively songs in flamenco.
TANGUILLOS: A festive dance, happy and flirtive. One particularly notices the use of feet.
SOLEA POR BULERIAS: It's the basis of the strongest rhythms in flamenco.
SEGUIDILLAS: One of the oldest songs and saddest.
BULERÍA: A lively flamenco song accompanied by guitar
BALADA (SOLEDAD): romantic palo
GARROTIN:  Flamenco dancing born outside Andalusia with a lively rhythm of tango