Arabella Steinbacher, Matthias Goerne & Josep Pons
Europa 1900
Description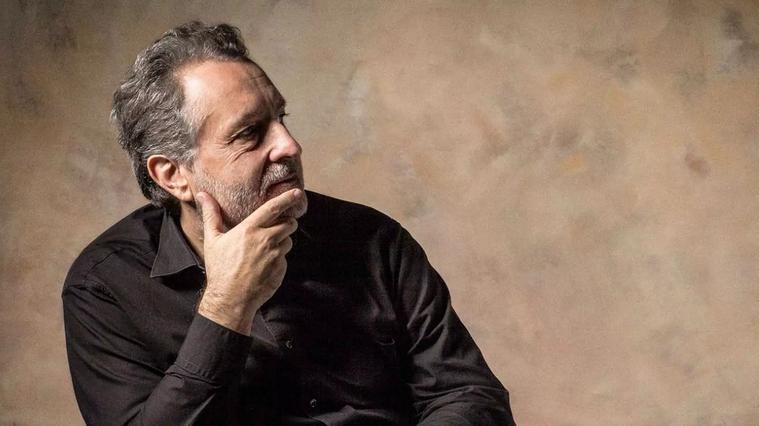 Performers
Arabella Steinbacher, violin
Matthias Goerne, baritone
Orquestra Simfònica del Gran Teatre del Liceu
Josep Pons, conductor
Program
F. SCHREKER: Prelude to a drama
A. BERG: Concert for violin "in the memory of an angel"
R. WAGNER: "Goodbye of Wotan" (Die Walküre)
R. STRAUSS: Death and transfiguration
Details
"Europe 1900" focuses on four key composers to understand European classical music at the turn of the century: Franz Schreker, Alban Berg, Richard Wagner and Richard Strauss. With evident prominence of the Germanic countries (Germany, Vienna and the former Austro-Hungarian Empire), we are given an x-ray of the preceding movements that led to an explosive and broad artistic response, from impressionism and musical expressionism to dodecaphonism.
The Violin Concerto, also known by the nickname "In memory of an angel", by Alban Berg is a piece closely linked to the history of the Palau de la Música Catalana. The institution hosted its world premiere in April 1936. This season the violinist Arabella Steinbacher performs this work with the same violin that featured on that long-ago evening.
The great baritone Mathias Goerne, protagonist of the Schubert lieder cycle during the 2018-19 season, brings to life on this occasion one of the most famous characters in operatic history with "Wotan's Farewell" from Richard Wagner's The Valkyrie.
The Symphony Orchestra of the Gran Teatre del Liceu will provide the most symphonic contribution to the turn of the century, with the performance of Death and Transfiguration by Richard Strauss, a composer with links to the history of the Palau de la Música Catalana. One of the most outstanding occasions Strauss was involved in occurred in 1908, conducting the Berlin Philharmonic in three consecutive concerts in the modernist hall, with a repertoire that included, among other great symphonic works, this very one: Death and Transfiguration. This is also a good opportunity to showcase part of the work of Franz Schreker, one of the most unknown composers, obscured by Nazism.
In summary, an evening of multiple symbolic and historical connotations for the Palau de la Música Catalana.