Angela Hewitt
—Works for Bach's keyboard
Description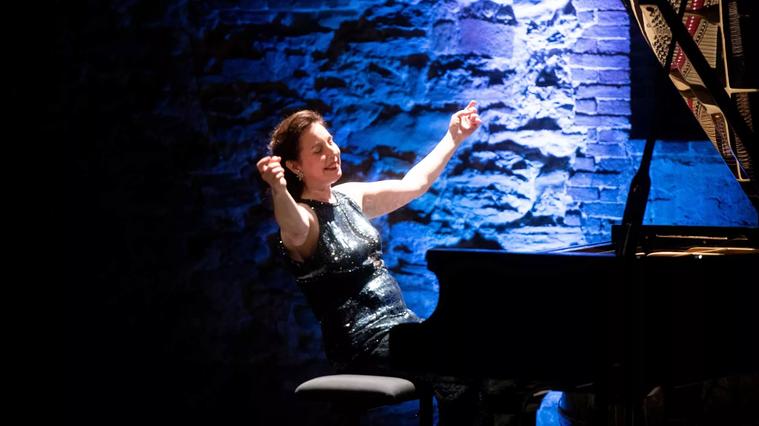 Performers
Angela Hewitt, piano
Program
J. S. Bach: The well-tempered key. Second book (selection)
J. S. Bach: French Overture, BWV 831
Details
Angela Hewitt, a great connoisseur of the legacy of Johann Sebastian Bach, returns to the Palau de la Música Catalana to offer a masterclass on his work. The Canadian pianist has received awards from competitions around the world, but it was the Bach International Piano Competition in Toronto in 1985, held in memory of Glenn Gould, that set out the path to her international career. 
Her concert programme includes a selection of pieces from the second book of The Well-Tempered Clavier. A collection of preludes and fugues that cover all 24 keys of the piano to explore the limits of the instrument, which shows Bach at his most mathematical and austere, yet creative and imaginative. A work of great Baroque richness that is perhaps one of the most inspiring pieces of music ever to be written. 
---
In the half part, enjoy a gastronomic special pack!
We offer you the option of booking a table at the Palau Foyer to have a snack during the middle part of the concerts. For reservations between 1 and 6 people.
We offer you 12 gastronomic packs with several drink, snack and dessert options (entre 12 i 23 €).
Choose the one you like the most, make your reservation and you will have your snack ready during the intermission of the concert.