Description
Warning
We regret to inform you that, for logistical reasons, the long-awaited Ainhoa Arteta concert at the Banco Mediolanum Millennium Festival scheduled for this Wednesday, February 22, has been postponed.
The new date of this concert will be December 21, 2023 at the Basilica of Santa Maria del Mar.

To return tickets, it is necessary to contact the customer service department via email [email protected] or telephone 93 363 25 10.

Due to the inconvenience caused, we want to offer the opportunity to buy tickets for the new Ainhoa Arteta concert date on a priority basis before they go on general sale. Through this link, tickets can be purchased exclusively for the next 48 hours, before ticket sales open to the public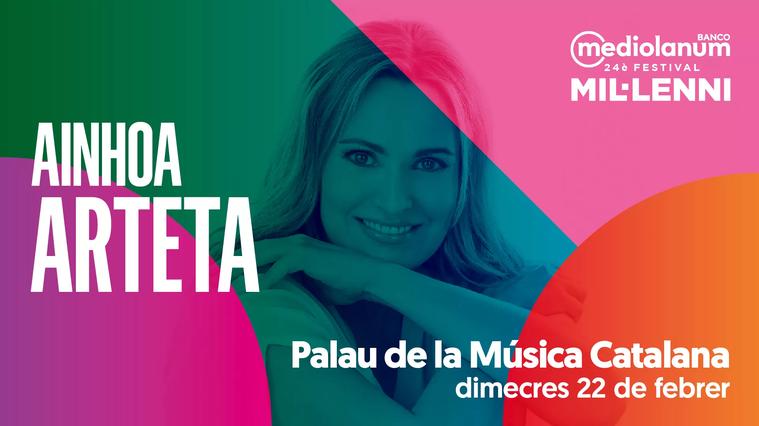 Performers
Ainhoa Arteta, soprano
Javier Carmena, piano
Information and tickets
Dates and tickets
22 February 2023

Wed

21:00 h

Concert Hall

Cancelled
Production information
Prices:
From 18 to 68 euros
Organized by:
Concert Studio
Other ways to purchase your tickets:
Phone
T. 932 957 207
Ticket Office
[email protected]
c/ Palau de la Música, 4-6, 08003 Barcelona
Monday to: from 9 am to 9 pm.
Saturdays: from 9.30 am to 9 pm.
Sunday and public holidays: from 9.30 am to 1 pm and 2 hours before the concert (for sale day).