Arte Flamenco
The best flamenco in Barcelona
Description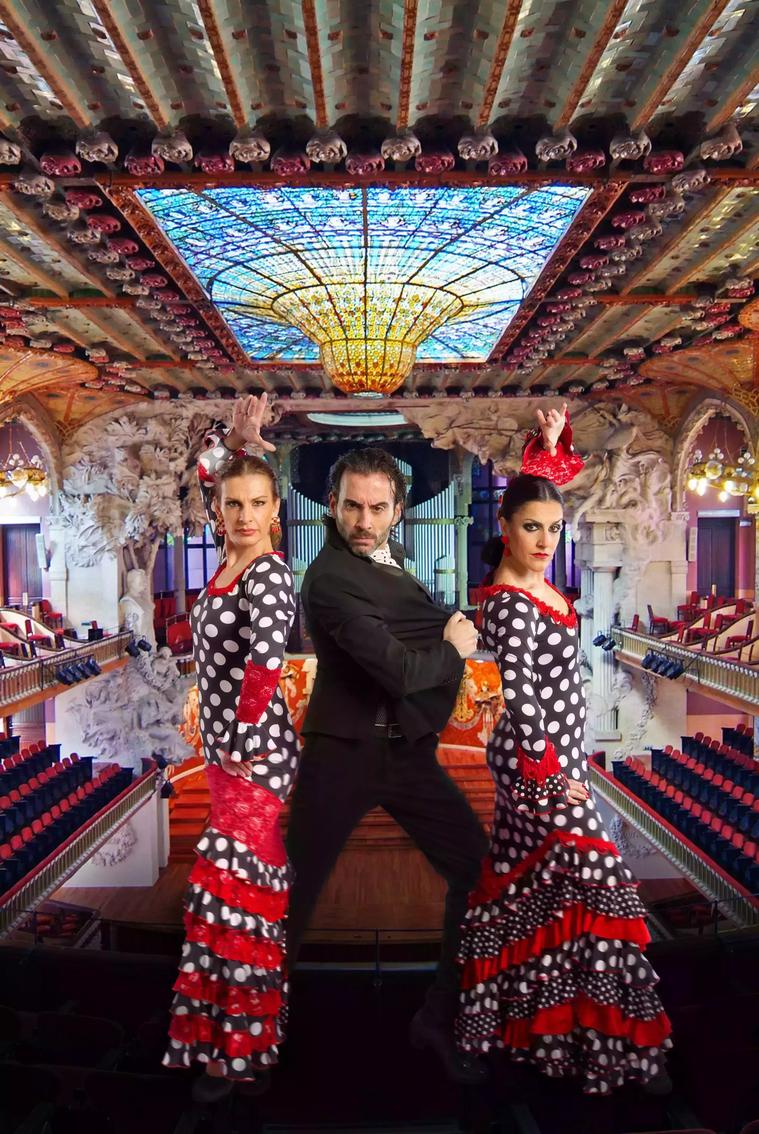 Performers
Guitarras: Juan Cortés, Rafael Fernández
Flauta: Fran León
Cantaores: Sara Flores, Jorge "El Pirata"
Cajón: Paco Mode
Bailaor: Isaac Barbero
Bailaoras: Susana Escoda, Raquel Alegria, Adelaida Guerrero
Coreografía: Susana Escoda
Direcció Artística: Sara Flores
Direcció Musical: Juan Cortés
Concepte i idea: Sara Flores i Juan Cortés
Program
AL SON 5: The dance includes 5 movements that uses percussion, voice, guitar and dance.
TANGOS: One of the most basic dances "palos" of flamenco with "copla".
ALEGRIAS: One the most lively songs in flamenco.
TANGUILLOS: A festive dance, happy and flirtive. One particularly notices the use of feet.
SOLEA POR BULERIAS: It's the basis of the strongest rhythms in flamenco.
TANGO BALADA: The most authentic type of Spanish historical music that has had a wide influence as well in South America.
SEGUIDILLAS: One of the oldest songs and saddest.
BULERÍA: A lively flamenco song accompanied by guitar. 
Details
Flamenco is a dance style and a musical style originally from Andalucía in the south of Spain. The way it is performed today comes from the 17th century and maintains the same cultural integrity in both the music and the dance from that time.
The dance, musicians and song are the most important aspects of the flamenco style.
Flamenco is a performing art recognized by UNESCO as a cultural inheritance since November 2010